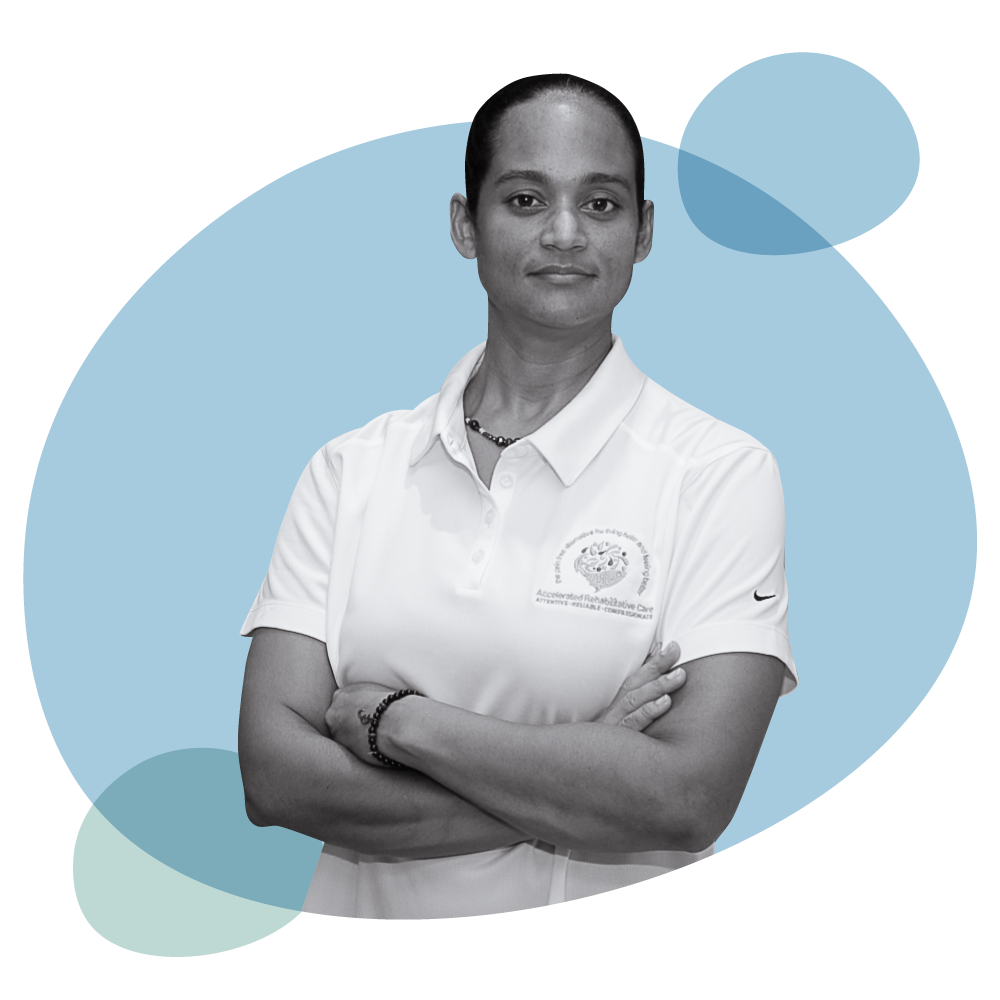 With a BSc degree in Massage Therapy and Healthcare Management, Taneca is passionate about the body and its natural healing capabilities.
Taneca is a former amateur athlete with a background as a Physical Fitness instructor beginning in the early 2000s. She is accredited as a Physical Therapy and Rehabilitation Technician from Cuba and is registered and licensed as a Physical Therapist Assistant in the Bahamas. She became Board Certified in Therapeutic Massage and Bodywork in the US in 2007 obtaining numerous additional certifications in natural healthcare, and she has worked hard to establish a unique rehabilitative treatment process to provide natural pain management and facilitate recovery. It is no quick fix however it is a comprehensive hands-on program that she is certainly very proud of.
From 2014-2017 Taneca was employed by Lucayan Medical Centre Freeport, G.B where she worked in their Physical Therapy/Occupational Therapy Department as their Physical Therapy and Rehabilitation Technician and department supervisor. It was there that her integrated background proved very favorable for all her clients.
Taneca remains dedicated to personal health and the advancement of her knowledge and skills through continuing education in areas relevant to natural healing, pain relief, and recovery therapies. She has completed a certification course in Manual Lymphatic Drainage (Vodder technique) along with Complete Decongestive Therapy which allows her to extend her treatments to persons suffering from Lymphedema, and Edema among other conditions/ailments.
She passed the ATRIC Aquatic Therapy Exercise certification exam! As a former competitive swimmer and still avid water enthusiast she is excited to provide this service as it allows her to incorporate appropriate water-based therapy and exercise to her clients.
Taneca has also successfully completed a MSc in Rehabilitation degree, and with almost 20 years as a professional in the natural health and wellness industry she has now taken the next step to branch out on her own in order to provide her unique approach to Complementary and Alternative Medicine, to those who need it.